Recreation at McLear's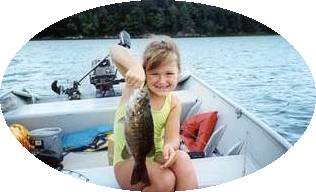 Providing a quality boat and motor for rental is as important as providing a quality cottage. We're confident you'll be more than satisfied with one of our rental boats either with or without a motor. The aluminum boats have proven to be the most durable and easy to handle. We offer 14 foot V bottom and 16, 17, and 18 foot Semi-V Jon boat style. Our outboard motors are late model 8 hp, 9.9 hp, or 15 hp (some with) electric start. Prices for boat & motor range from $40.00 per day to $300.00 per week.
Live bait is available for purchase at the camp store.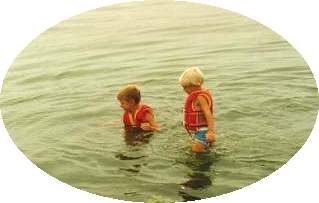 Swimming is allowed but controlled. Designated swimming areas are off the main dock and on the shoreline.
We are a New York State approved bathing facility.